"Scary movies", the genre everyone craves. There are plenty of classics and new released to choose from and ranking them is a hard job. We have shortlisted top 5 scariest movies of all time, so grab some snacks, dim your light and enjoy the thrill.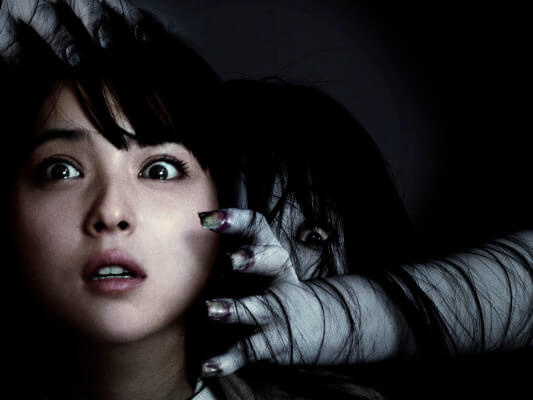 If you liked  The Grudge, then you should also like the original Japanese version. It's a lot scarier. Ju-On also known as The Grudge is a Japanese horror franchise created by Takashi Shimizu, consisting of 8 feature films.
The original version of The Ring is the Japanese film Ringu. Ruthlessly murdered by her father, the ghost of a seer's daughter kills all those who watch a weird video after 7 days; unless the viewer finds the escape clause. As the movie goes, the story gets intense.
Shutter is a 2004 Thai horror film by Banjong Pisanthanakun and Parkpoom Wongpoom. The film was remade in 2008 under the same title. This movie has made it's name in many scariest movies listing. Guaranteed by winning the best film in Bangkok International Film Festival and Gérardmer, "Shutter" is nevertheless, a true scary movie that reaches its finest of haunting entertainment. This movie is a must watch!!
The Shining is a psychological horror film produced and directed by Stanley Kubrick, gets the 2nd place in the top 5 scariest movies list. Many film critics have called it the best horror movie ever made. Jack Nicholson's stunning performance as Jack Torrance, plot twists, great story line and cinematography – there's a lot. This horror movie, released in 1980, is based on a Stephen King novel. In this movie, a writer isolated in a hotel from the rest of the world, slowly losing his mind in his solitude, tries to kill his family. The image of Nicholson's mad face poking through a hole that he's hacked in the door using an axe have become infamous throughout society.
The Exorcist should be called the scariest movie of all time. This story of an innocent little girl possessed by an evil demon has been captivating audiences since the movie's release in 1973. In this movie, some green terrible things come out of a little girl's mouth, then her head spins and if those are not enough then the staircase scene..
You may also like our Trending 5 Sexiest Movies Of All Time
---